Courageous, creative and bold are just a few of the words that describe the Seattle-based artist Brandy Brown and her brand Marabou Design.
A native of the Pacific Northwest, Brown's approach to creating art is simple: follow your heart. She tends to focus on making pieces that speak to the struggles of Black Americans, Black womanhood and the beauty in humanity. Her store on Minted features a collection of her best work — including floral prints, holiday greeting cards and playful party decor.
"I would say the last couple of years have been overwhelming — with the world and the pandemic," Brown says of her recent work. "I've really wanted to highlight the beauty, strength and softness of my culture. So many times, that narrative is taken out of our hands."
It's the beginning of the process that fuels her passion. "My favorite aspect, honestly, is the brainstorming part of it," Brown says. "That moment when you're inspired by something and don't really know what direction it's going to go, but you feel like, 'I have to do this. Whatever this is, I'm going to work it out.'"
How It Started
In the 2000s, Brown decided that being a creative was her calling. She studied graphic design at The Art Institutes, where she learned the basics of the field — although, she never pursued the craft professionally.
It wasn't until her late 20s and after the birth of her daughter, where she started thinking: "I'm going to start making things, not just for myself or my family and friends, but for other people also."
Later, she entered in a design competition and started to uncover her true passion. "I won and thought: 'I might be onto something here,'" says Brown, who started off in stationery, then transitioned into art trends and interior design. "I began taking all of the passions that I have just naturally, and putting them out there in the world."
Creating the brand didn't come without its difficulties. When she started the design company in her mid-to-late twenties, she had to teach herself new technologies and programs that she hadn't learned in school.
"I believe if you have an aesthetic eye, it's going to be there," says Brown, who didn't let the challenge hinder her. "I try to stay true to myself and my aesthetic, even if it grows and changes over time. My core style is still going to be just me, which is playful, modern and a little fancy at times."
Throughout the years, she has partnered with many brands like Target, Party City, Country Living magazine and AllModern. She has worked on a variety of projects, from prints to holiday cards to aprons and invitations. This work allowed Brown to carve out a niche within the creative design space.
"I would say my biggest motivator would be expressing myself creatively," Brown says. "More importantly, it's having a voice. I've had opportunities to do partnerships with other big companies, but if their mission doesn't align with me, then I won't do it."
SHOPPING TIP: Prints are available in a wide variety of sizes, spanning from 5″ x 7″ to 48″ x 70." Choose your medium: art prints, canvas or aluminum-mounted acrylic art.
Lessons She's Learned as a Business Owner
Tap into resources.
"Don't be afraid to pull a team together," says Brown, who believes no one person can run a business in solitude. "It's so easy to want to control everything, especially if you are at the helm of the ship. But I say outsource, use connections. Use other people's talents, because you can't be an artist, a CPA, a social media guru, a website designer and do all the things."
Brown also suggests that small business owners keep their eyes peeled for other sources of help in the form of grants and prizes. According to her, these resources help to get funding for small businesses but sometimes get overlooked due to the hectic nature of operating your own business.
Let your brand evolve and change.
"See new things and try new things, whether it's a new medium or a new practice," says Brown. "There's no harm in spreading your wings."
And, when it comes to those moments in the creative process when you're not sure if what you're creating is all that exceptional, Brown says not to worry. "I look back at some of my designs, and think: 'why did I do that?' But that's growth. I'm a completely different person — now in my 40s — than I was in my twenties or even my early thirties."
Stay on top of finances.
When it comes to regulating and owning a business financially, it can feel overwhelming. Brown insists that small businesses keep things in order from the start. She states that small businesses should open a bank account and keep receipts "in all facts of life."
Be a good person.
One final piece of advice from Brown: "Be good in business, but also be a person of your word and show up. Be appreciative of opportunities that come your way. Even if it doesn't work out for you, you don't have to be salty about it. I just move on, learn what I can from each opportunity and keep pushing."
What's next for Brandy Brown?
Brown believes her brand is due for a name change. When she started Marabou Design in her early 20s, Brown thought having her name at the forefront of the brand was too audacious. "If I could go back, I would trust in myself more," she says. "I would put myself out there as a brand, versus, hiding behind logo."
Thanks to Brown's commercial success and her niche following that marvel at her beautiful creations, the creator plans to keep pushing her narrative within the art scene and hopes that her work is well received.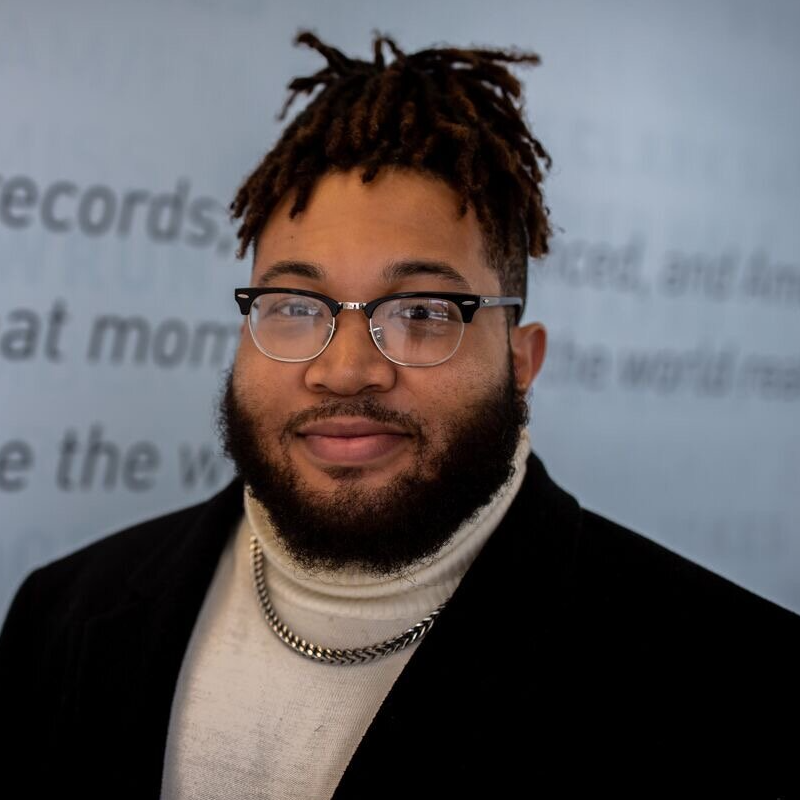 Commerce Editor
Jacorey Moon is a commerce editor at Hearst Magazines, where he covers small businesses, LGBTQ-owned businesses, BIPOC-owned businesses, fashion and grooming.
This content is imported from OpenWeb. You may be able to find the same content in another format, or you may be able to find more information, at their web site.