As we approach the end of this calendar year, the industry reflects on the new milestones achieved during 2022, and Mohegan is no stranger to this. In conversation with Yogonet, the company's President and CEO, Ray Pineault, assured that throughout 2022, the firm had an extraordinary lineup of events and is "looking forward to creating memorable experiences in 2023."
Two years after COVID-19 struck the world and the industry, Pineault assesses the post-pandemic landscape as having brought "unprecedented challenges to everyone, but what we've learned is that entertainment and gaming are resilient industries."
"People were ready to enjoy themselves again as we emerged from the pandemic, and all aspects of our business have benefitted from concert and show attendance, to dining and on-property gaming," he said.
As the company is currently in the process of rebranding and reimagining its properties, Pineault noted that, from an enterprise standpoint, shortening the name to Mohegan was a natural evolution for the brand. "It's how our stakeholders most commonly refer to us and we feel it encapsulates our values, offerings and aligns perfectly with the Mohegan Tribe's vision," he noted.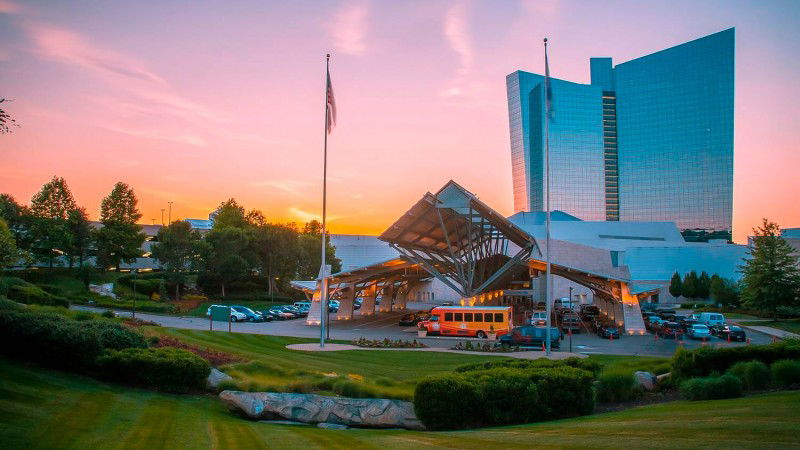 The CEO also pointed out that the company is "excited about Mohegan Pennsylvania," where its "Project Starlight" will bring about several upgrades to the property, including a revamped hotel and enhancements such as The Hive Taphouse, a new bar and live music venue, and seasonal outdoor bar Embers Terrace.
"Globally, we'll also continue to offer a full array of extraordinary, immersive experiences featuring outstanding resorts, headlining performances, best-in-class dining, distinctive retail, world-class sports betting, cutting-edge digital and casino gaming offerings as well as other memorable activities for guests," the CEO stated. 
As for the brand's flagship property in Connecticut, Mohegan Sun, it will also see a multi-million-dollar renovation, which is currently underway. 
This will bring a brand-new 6,500 square-foot VIP Lounge & Bar to Casino of the Earth, an impressive outdoor bar and music stage at one of our main entrances, refreshes our most luxurious suites in Sky Tower, and brings the popular Beauty & Essex Restaurant to Casino of the Sky, Pineault explains. 
Mohegan also saw its footprint expand in North America with its arrival in Ontario's new iGaming and sports betting market. Pineault expressed his excitement to be part of this jurisdiction and launch Mohegan Digital Ontario and Play Fallview products.
"We've seen strong growth in digital gaming across our properties and find that it helps contribute to driving traffic to our properties because we are introducing new customers to Mohegan and digital gaming provides us an opportunity to engage with our guests in an omni-channel approach," he tells Yogonet.
To the CEO, 2022 saw some renewed push for cashless gaming as well, and noted it was a year dominated by the expansion of digital gaming, particularly sports wagering and brick-and-mortar sportsbooks. The incremental return of convention and expo business and some headway in the introduction of cashless gaming were important factors as well. "Although I believe the broad adoption of this is still further off in the future," he pointed out.
Ahead on the road, Mohegan assures it will continue to look for new opportunities. "We are looking forward to a few upcoming projects in 2023. Our focus will continue to be Mohegan INSPIRE Entertainment Resort in South Korea as this will be our first expansion into the Far East market," Pineault affirms. 
"On Saturday, February 25th, Billy Joel will also open the all-new 5,000-seat OLG Stage at Fallsview Casino. Billy Joel previously played a record-breaking 10-show summer residency at Mohegan Sun Arena at our flagship property in 2008 and this will be his first return to a Mohegan resort since," he also states.
"Over at ilani, a beautiful casino resort in Ridgefield, Washington that we manage alongside our partners, the Cowlitz Tribe, a 14-story world-class hotel will open next year, offering four-diamond guest service and amenities," he further explains about what to expect in 2021. "There will be more exciting dining & retail news to share for the flagship property in Connecticut as well in the new year."