Landscape photography is an amazing way of getting out into the great outdoors with your camera, honing your craft and taking some fantastic images of rolling hills, scudding skies, windmills, lighthouses and much more.
Taking great landscapes can be a bit trickier than might first seem, and that's why this month we teamed up with a reader of PhotoPlus: The Canon Magazine (opens in new tab), Sandra Macleod, for a landscapes masterclass Canon pro Marcus McAdam (opens in new tab) in Scotland's beautifully photogenic Isle of Skye.
• To shoot stunning shots of your own, check out the best lenses for landscape photography (opens in new tab)
Marcus has been a pro photographer for over 18 years and has lived and worked all over the world. He now resides on Scotland's beautiful Isle of Skye, where he manages his Skye Photo Academy (opens in new tab) business, running workshops on location. He won Practical Photography's Photographer of the Year (UK) in 2002 and takes on commercial work for Caffè Nero and China Southern Airlines, among others. He also lectures at photography schools in the UK and runs photographic holidays.
Here are his 10 top tips for landscape photography, boiled down from his many years of shooting…
1. Check the histogram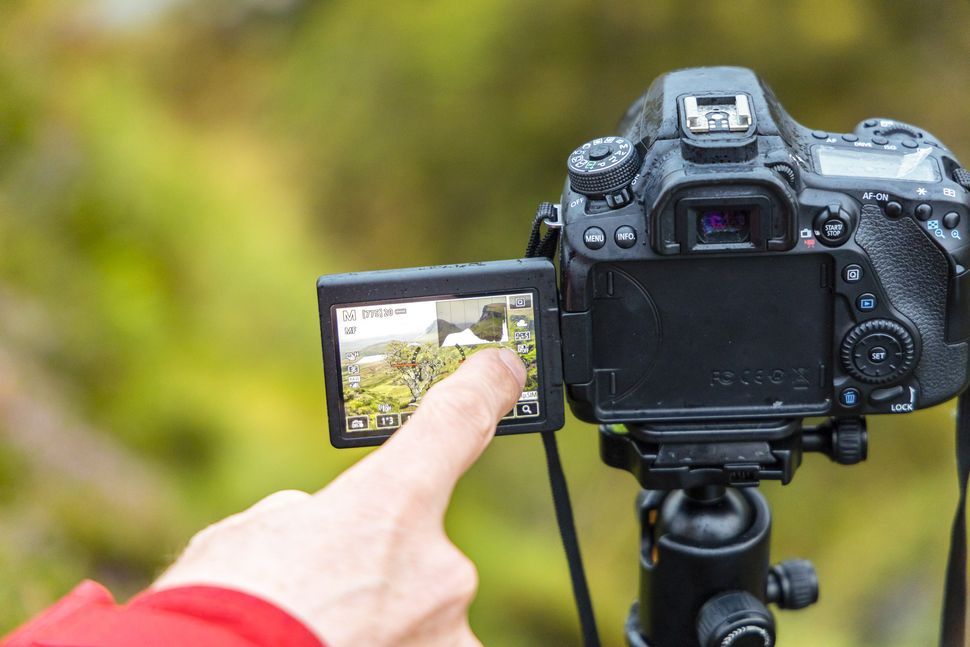 (opens in new tab)
Sandra was new to using the histogram, so Marcus activated it on her camera by pressing the Info button while in Live View. This graph shows you all the tones in your scene, from the darkest shadows on the left to the brightest highlights on the right, and all the mid-tones in between. 
He explained that for a balanced exposure, you don't want the graph to be bunched to one side, though shadow detail is easier to rescue than burned-out highlight detail in RAW images. This means it's best to underexpose to ensure that no whites clip on the right of the histogram.
2. Starting settings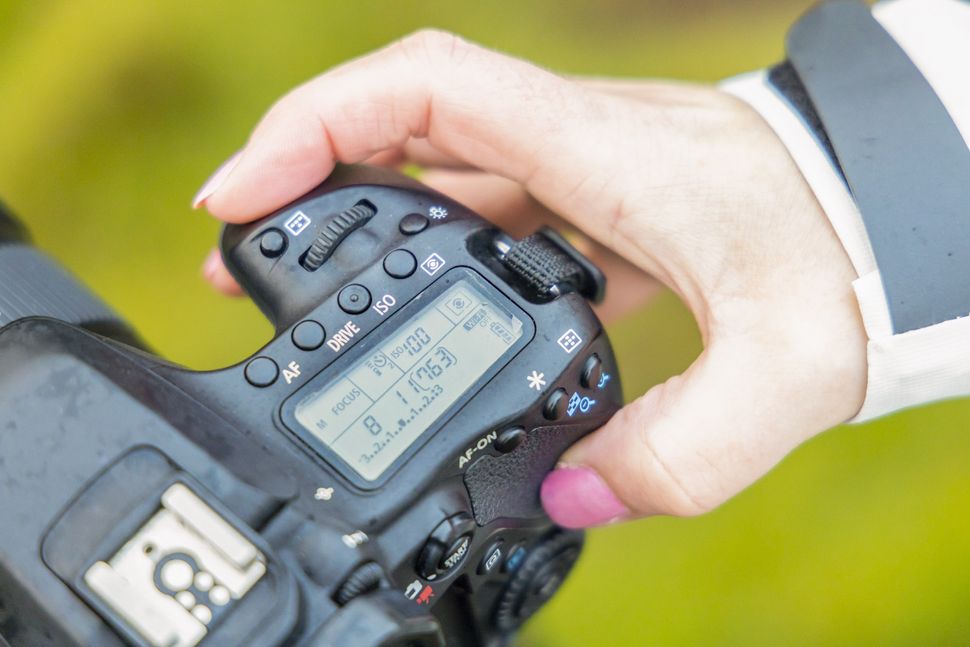 (opens in new tab)
Sandra was familiar with her camera's manual mode, which is great for taking full control over the exposures. Marcus recommended starting with an aperture of f/11, for decent sharpness and a strong depth of field throughout the frame, and set the ISO to its base level of 100 for the best image quality. 
Lastly, they checked the histogram and exposure meter, and dialed in a shutter speed until the image looked good on the screen and there were no tones clipped on the histogram, which was 1/8 sec.
3. Professional tripod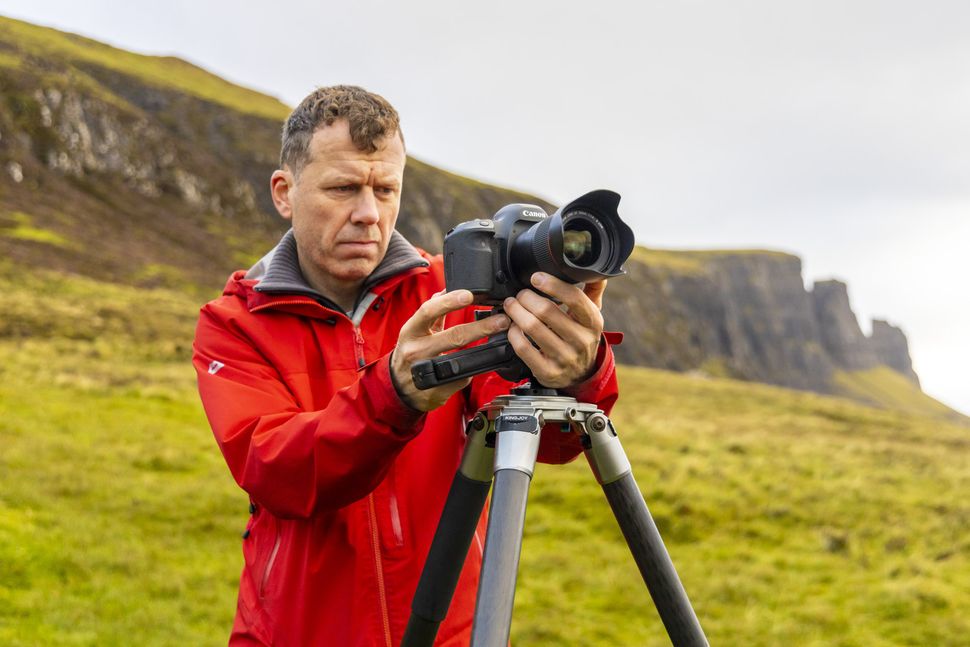 (opens in new tab)
A tripod is essential for landscapes as it enables you to lock the camera in place to eliminate shake, yet introduce blur to moving elements such as clouds or water, and help you take your time when composing. Marcus uses a professional Kingjoy C85 carbon fiber four-section tripod that can support up to 25kg of kit. He pairs it with a Manfrotto 322RC2 grip ball head for fast composing and uses spiked tripod feet to dig into the terrain.
• Check out the best carbon fiber tripods (opens in new tab) and the best ball heads for tripods (opens in new tab)
4. Kase filters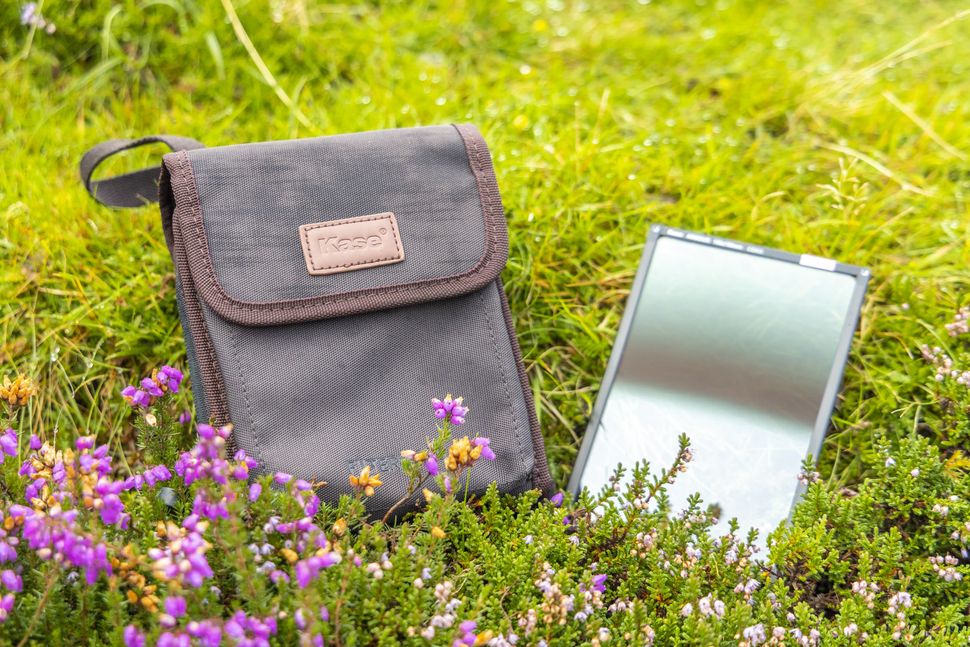 (opens in new tab)
Marcus uses a variety of filters from Kase, including neutral density (ND) filters that block out light, allowing for longer exposures, polarizing filters to tame reflections and boost blues in skies, and a selection of hard and soft graduated neutral density filters (GND) to darken bright skies for balanced exposures. 
He's working with Kase to develop a single filter that has both a hard and soft graduated neutral density, that can be inverted quickly to give fast access to both. His Kase Armour filters are also magnetic, so they can be removed or stacked together easily.
• Best filters for photography (opens in new tab)
5. Shutter release cable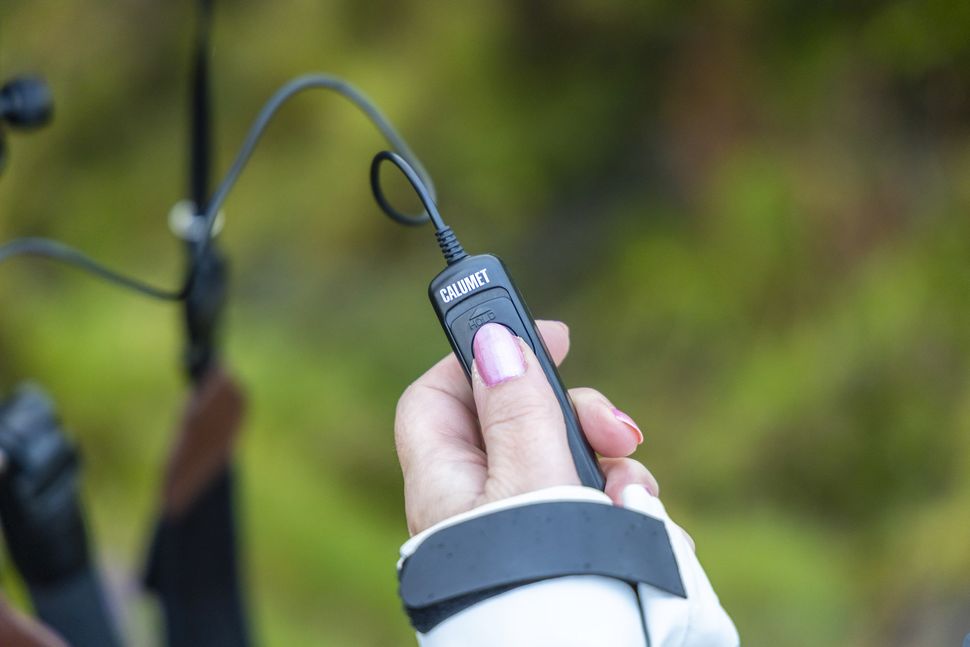 Shutter release cables are super-cheap, costing as little as ten bucks online, and they open numerous creative doors for landscape photography – so there's no reason you shouldn't have one in your kit bag. They enable you to fire the camera remotely, so you don't cause camera shake from pressing the shutter button, and it means you don't have to use the self-timer mode, which can slow down shooting. Most also enable you to lock the shutter button down, which when used with your camera's Bulb mode means you can have exposures several minutes long.
• Best camera remotes and cable releases (opens in new tab)
6. Weather and tide apps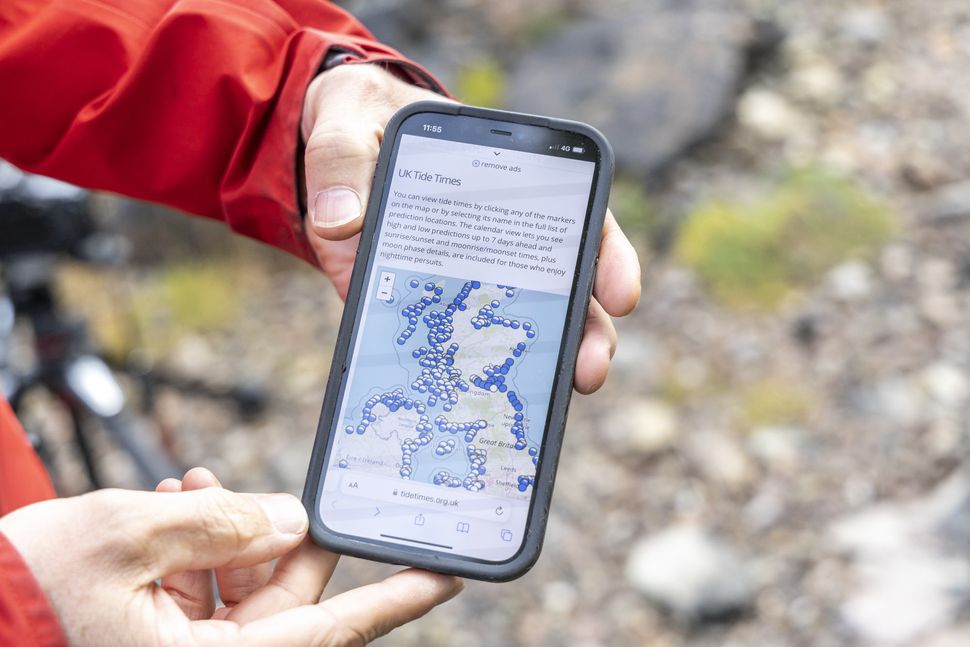 (opens in new tab)
Marcus relies on the apps on his phone to keep up to date with the weather and tide times. He uses the XCWeather app (opens in new tab) for reliable weather forecasts, which let him know the conditions throughout the day, as well as at sunrise or sunset. Shots taken around the coast also require a high or low tide, so he uses the tidetime.org (opens in new tab) website for accurate tide information.
7. Wait for the right light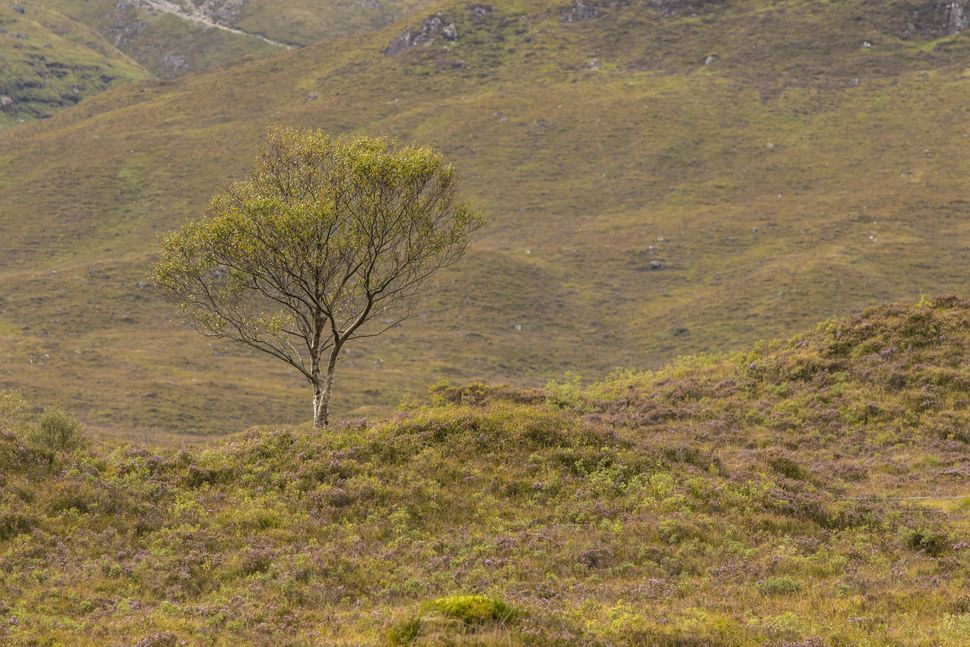 Marcus framed up on this silver birch tree with his telephoto 70-200mm lens (opens in new tab) to get a frame-filling shot of the distant subject. He was keen to show Sandra how waiting for just five minutes can have a dramatic effect on the lighting, when shooting on overcast days. It's worth waiting for the perfect light to illuminate your subject, as it makes all the difference. In this example, you can really see how waiting for the light to catch the tree has made it pop out against the darker background.
• Best 70-200mm lenses (opens in new tab)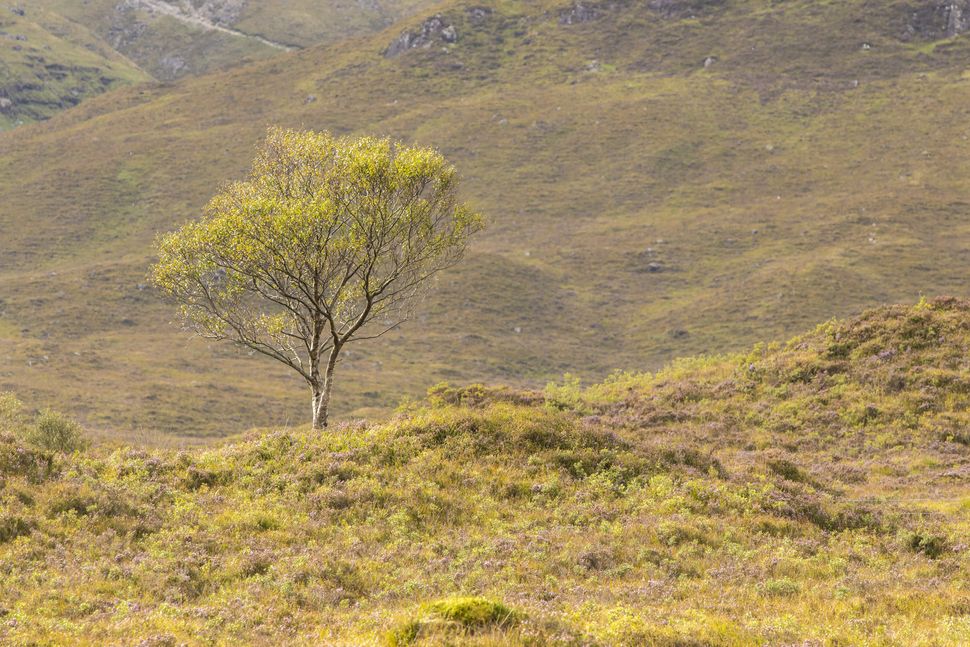 8. Telephoto zoom lens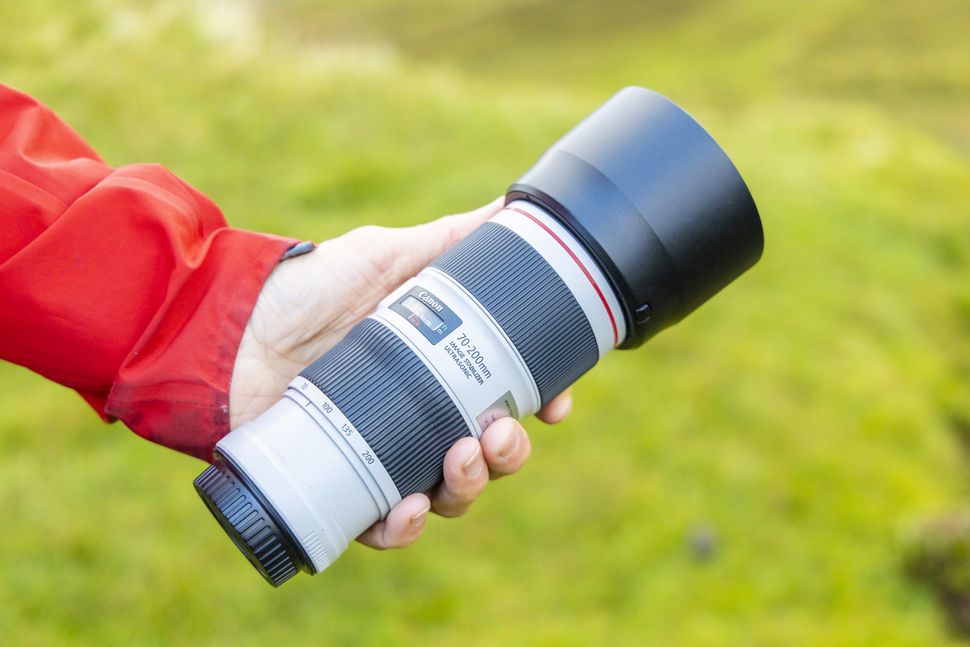 (opens in new tab)
A telephoto lens may seem like an odd choice for landscapes, but many photographers prefer to shoot this genre with a long lens. Telephoto lenses (opens in new tab) are optics with a focal length over 50mm, which is a narrower angle of view than the human eye sees and makes everything appear closer. The magnification afforded by telephoto lens creates what is often described as "compression", making foreground and background appear closer to each other. A telephoto zoom like a 70-200mm is a very useful tool when balancing elements as you compose your landscape shots.
• Best 70-200mm lenses (opens in new tab)
9. Wide-angle prime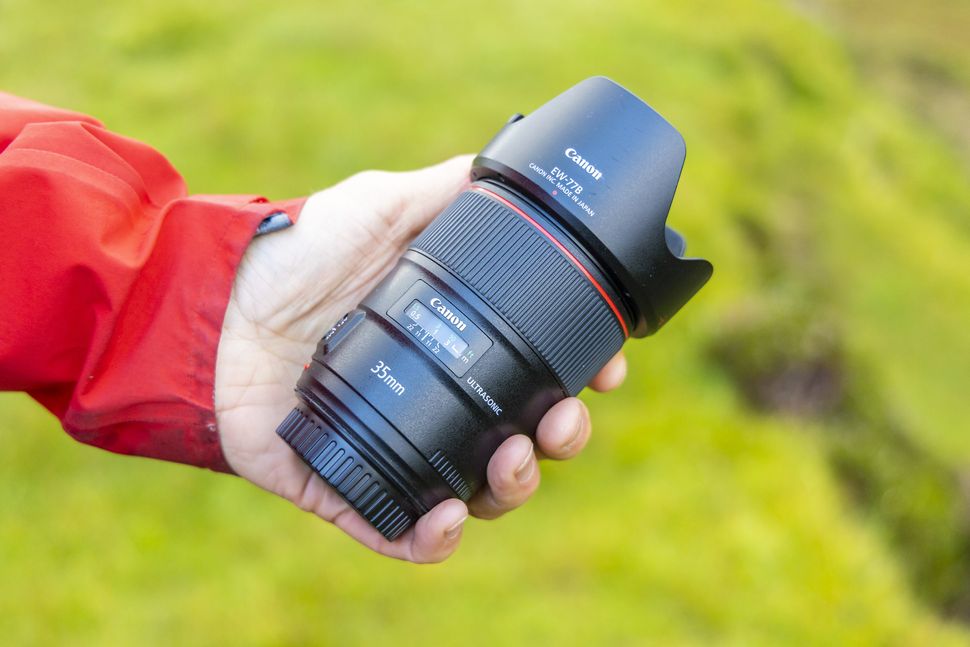 Prime lenses (opens in new tab) have a fixed focal length, so you must zoom with your feet, but usually deliver better image quality as the optics are tailored to that focal length. Marcus' wide-angle prime lens of choice is a Canon EF 35mm f/1.4L II USM (opens in new tab), with a wide angle of view, but not ultra-wide, so distortion is minimal. It also has a very wide f/1.4 maximum aperture to suck in loads of light, making it ideal for shooting stars.
• Best wide-angle lenses (opens in new tab)
10. Full-frame camera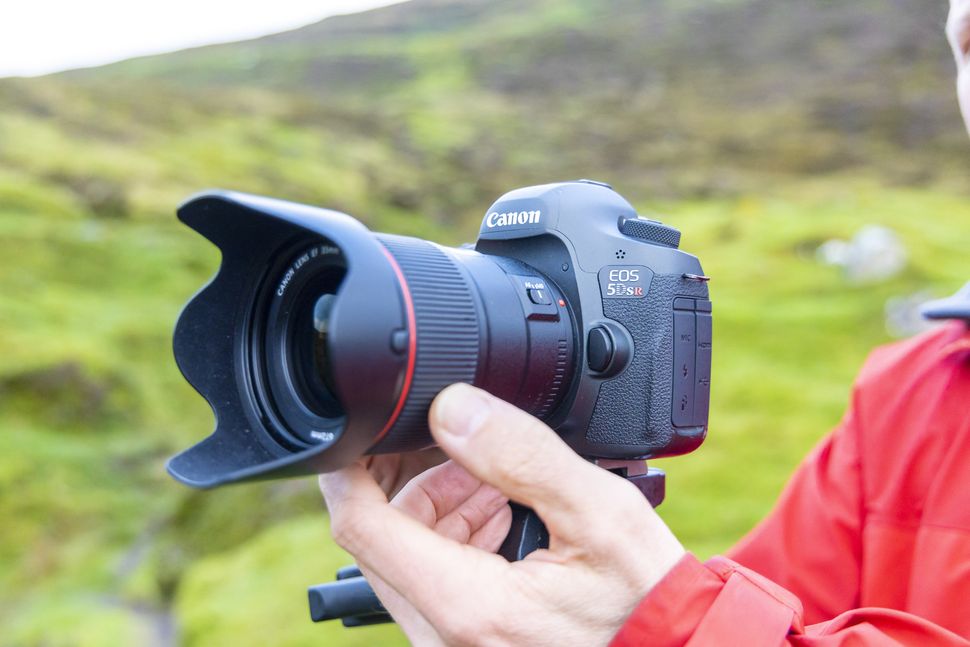 Marcus has started shooting more on ultra-large format film cameras because he likes the challenge, but he still loves to get out with his Canon EOS 5DS R. This has a 50.6MP full-frame sensor to capture landscapes in incredible resolution. It also features a low-pass cancellation filter for super-sharp shots.
If you're really into landscape photography, you'll want to check out the best cameras for landscapes (opens in new tab). Marcus uses a Canon EOS 5DS (opens in new tab). To see his stunning portfolio or to book a workshop visit his website (opens in new tab).