With around 1,000 monthly searches for photography tips, it's clear that the nation is keen to find out how to capture photos they'll admire for years.
With that in mind, I've gathered some expert insight from photographer CJ Ware and the team at Cruise118. In this article, they reveal eight photography tips that will ensure you capture perfect pictures on your next cruise holiday.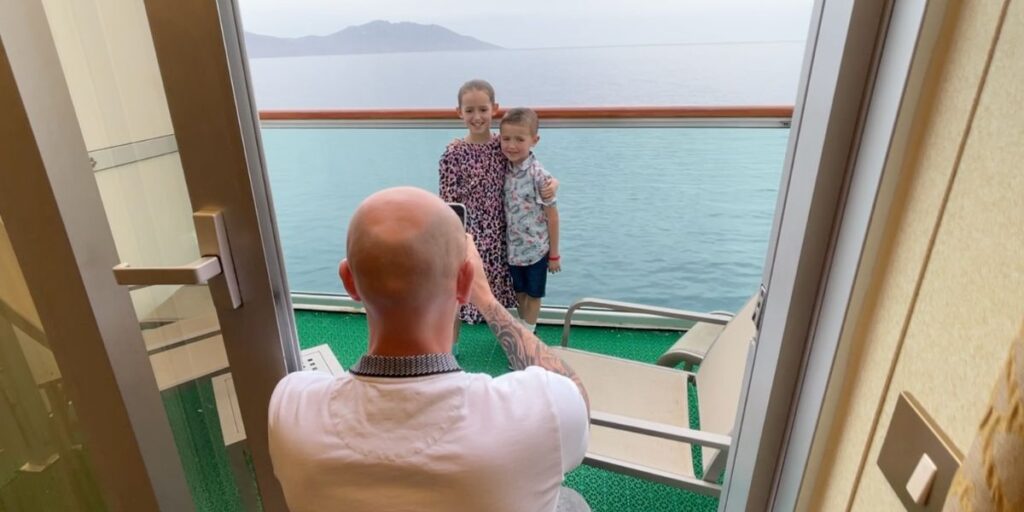 Cruises are notoriously difficult to photograph due to the motion of the ocean and the difficult lighting. But with these foolproof tips, you can capture the perfect shots.
Tip #1: Choose the right time to shoot
All pictures, no matter what high-tech devices we have, depend on lighting. Early morning or late evening, so sunrise or sunset, are the best opportunities to snap those perfect shots.
Cruise118 commented: "Nothing quite tops that first sunset and sunrise you see on a cruise, being in the middle of the ocean poses the perfect backdrop for a holiday sunset picture so good you'll want to frame!"
Expert photographer CJ Ware added "Keep an eye on the sunset and sunrise times for each location you are in. On a cruise ship, you can get breathtaking shots of sunset and sunrise, you don't want to miss it!"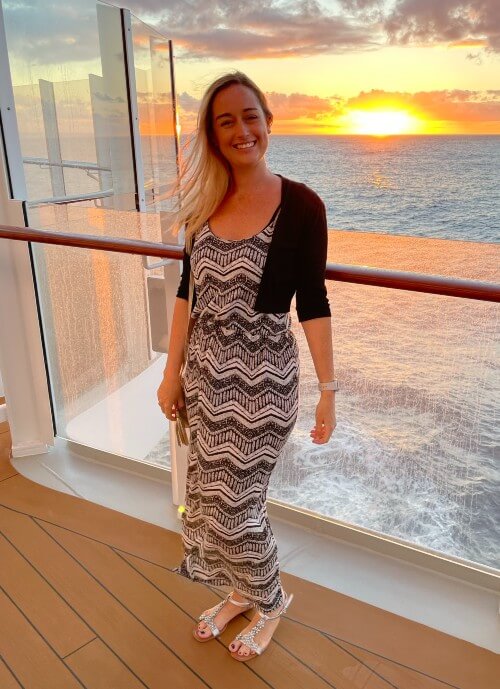 Tip #2: Move around
This is one of the most important travel photography tips to bear in mind – move your feet!
Instead of just going to the same favourite spot on the cruise ship, move around to multiple locations of the ship to make sure your collection of holiday snaps have some diversity to it.
The same applies when on excursions, instead of just turning up and taking some shots at the first picture opportunity, take a few minutes to get your bearings – walk around and see if there is a better frame or composition.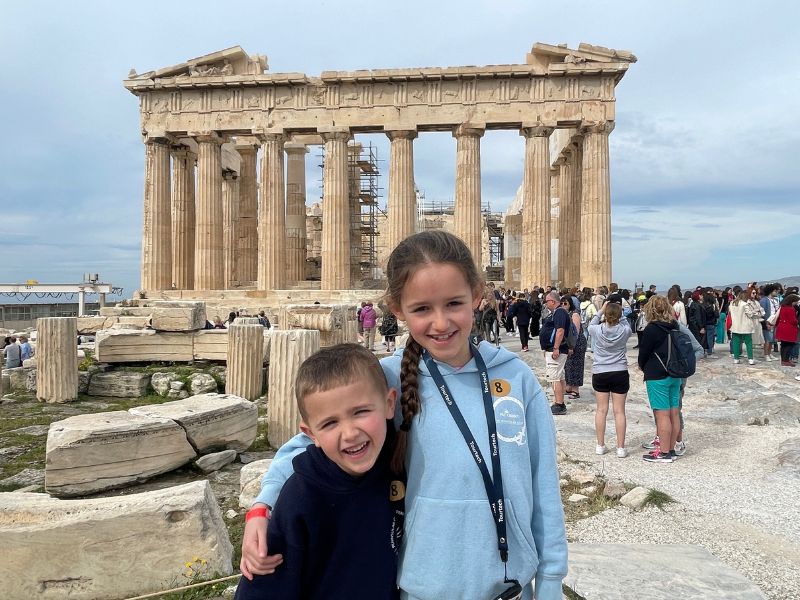 Tip #3: Pre-plan your shots
Before going on your cruise, it's a good idea to do some research on the tourist destinations you'll be visiting, spending a few hours planning out your shot list of images you want to photograph so you can come prepared.
Look at what each of the places you'll be visiting on your excursions has to offer – make use of Google for inspiration on what to look out for to photograph. Doing this will help you nail the shots, and give you more purpose and direction.
Tip #4: Take too many rather than too few
It takes a lot to get that perfect shot – that's why professional photographers take hundreds of images to get that perfect one. It's a good idea to take too many photos that you can sift through once the post-holiday blues kick in, rather than to get home and realise you didn't get any good ones.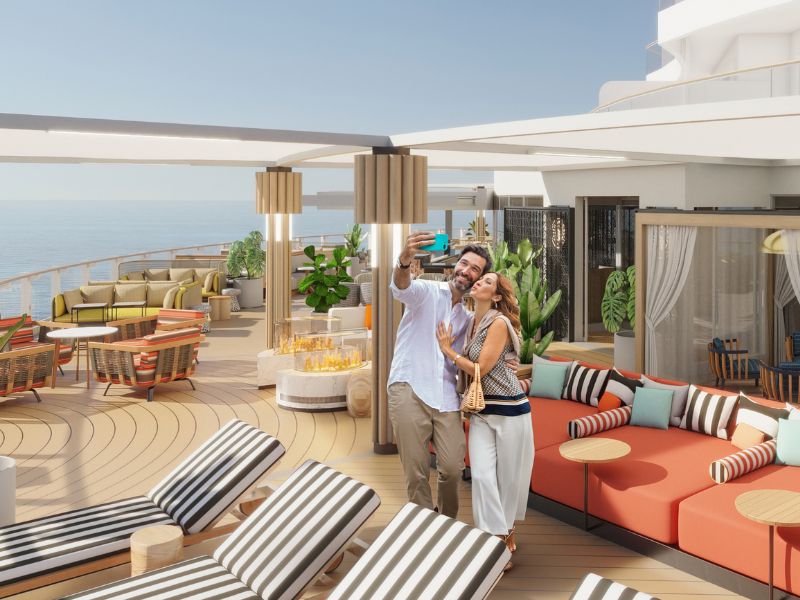 If you're using your phone, look for the 'burst' option which will take numerous photos within one photo.
Tip #5: Don't miss the unique landscape shots that you only get with a cruise
Cruising offers the best opportunity to capture the perfect landscape shots. When pulling into a port make sure you don't miss the opportunity to capture the full landscape of the destination – the type of shot you can only get on a cruise.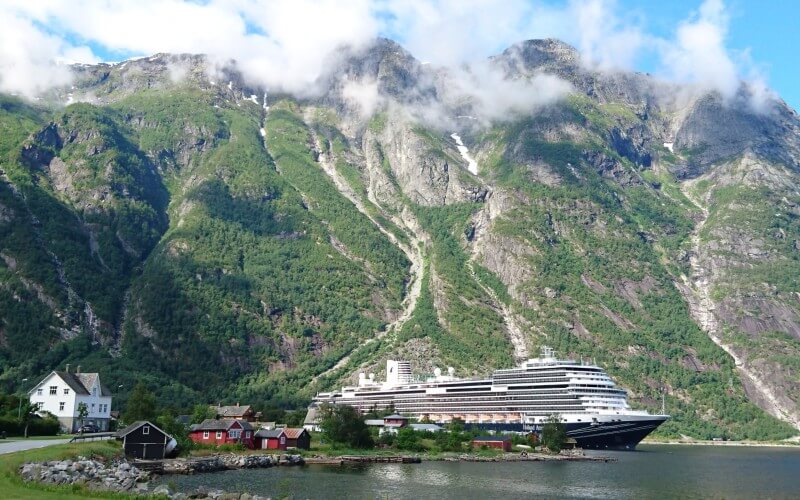 Tip #6: Head to the highest deck
Take advantage of all vantage points of the ship, especially the highest deck. Make sure you get there in time for sunrise or sunset as this will give you the best place to capture the beautiful moment the sun rises from, or meets, the sea.
CJ adds, "Cruising offers the opportunity to take unique photos that you aren't able to get on land. Take full advantage of all of the decks and vantage points to get one of a kind photos with out-of-this-world views."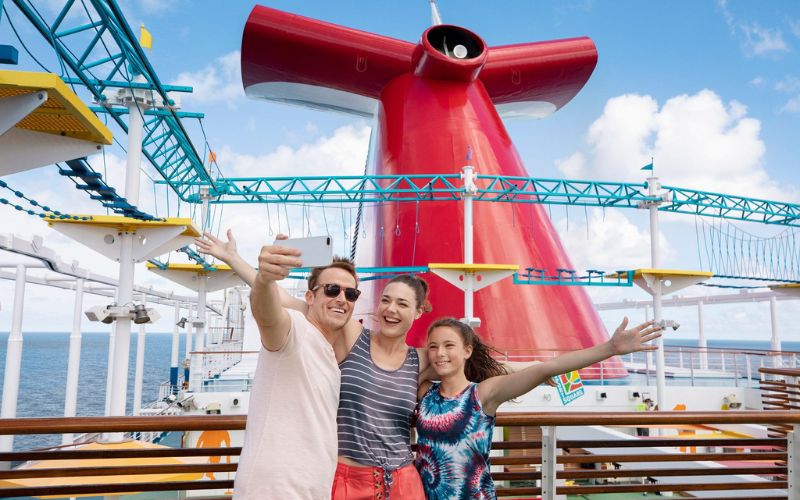 Tip #7: Know your lighting
The lighting on a cruise ship will vary dramatically throughout the day, so in order to get perfect pictures, it's essential to get to grips with how the lighting affects your photos.
Your snaps can't go wrong when taken during the sunset or sunrise so make sure you make the most of golden hour!
CJ said, "If there's one thing you bear in mind when taking photos on a cruise, it's to not shoot directly in the sun".
When you're shooting outdoors, make sure your back is always to the sun – never in front of your camera. If you're taking a selfie, the sun should be shining on your face otherwise you'll have a lot of unflattering shadows.
When nighttime comes, it can be tempting to use a flash however this has the potential to ruin images and definitely won't do your magical setting any justice. Instead, try to use the ambient lighting of the moon and soft deck lighting.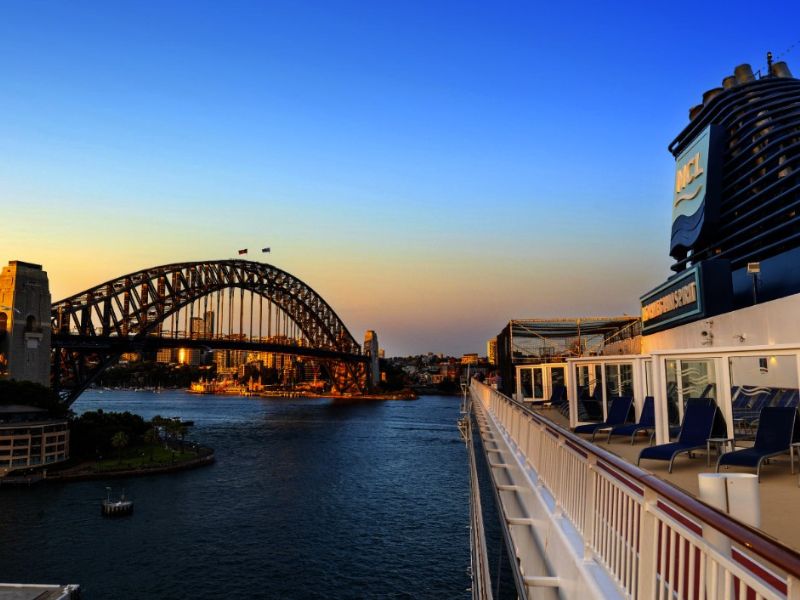 Tip #8: Avoid camera shake
Camera tripods can be great for when you're on land but if you're trying to capture a perfect shot on board, they may not work so well due to the slight movement of the ship.
Taking a photo without blur on board a cruise is notoriously tricky. Instead, invest in a selfie stick that can securely attach to your phone.
Cruise118.com added: "Selfie sticks are an absolute must when you're on a cruise, especially if you're a couple on your own as you'll want both of you to be in the photos".
If you don't have a selfie stick, the safest way to hold your phone to avoid camera shake (and dropping it) is to hold your device with both hands and use your thumbs to turn it around.
If you're going on a cruise soon make sure you bear these top cruise photography tips in mind so you can capture the perfect shots. To be in with a chance of winning a £500 John Lewis voucher courtesy of Cruise118.com and Norwegian Cruise Line, simply fill out this form.
If you've recently come back from a trip and managed to capture some Insta-worthy snaps, make sure to share them on social media with the hashtag '#lightscameracruise' for an extra entry!
Related Posts